Wow! He built a pocket microscope with a Snapmaker!
"My little son, Doudou, adores dinosaurs very much. This year, he made a wish on his fourth birthday: 'Dad, I will be a paleontologist when I grow up!' I like the goal, and I want to guide him step by step. So I want to make a portable microscope that enables him to observe and discover the beauty and wonders of nature. I hope he can love nature, love the earth, and be more interested in biotechnology."
It's no secret that Snapmaker users are some of the most creative people on earth. That's why it's been such a joy for us to turn the spotlight on some of our users who have utilized their machines for a variety of good causes. Today, meet Aaron. He's a tinkerer, and he's been tinkering around with the 3D printable microscope for months. His goal is to create a portable microscope so that people can easily take it anywhere to observe the microworld with just one ordinary smartphone.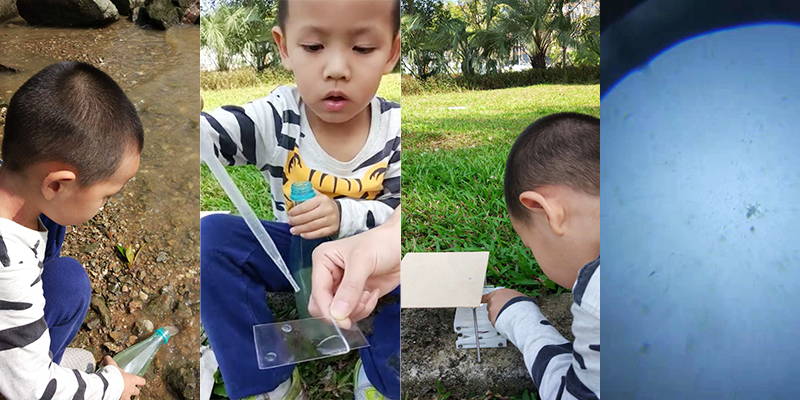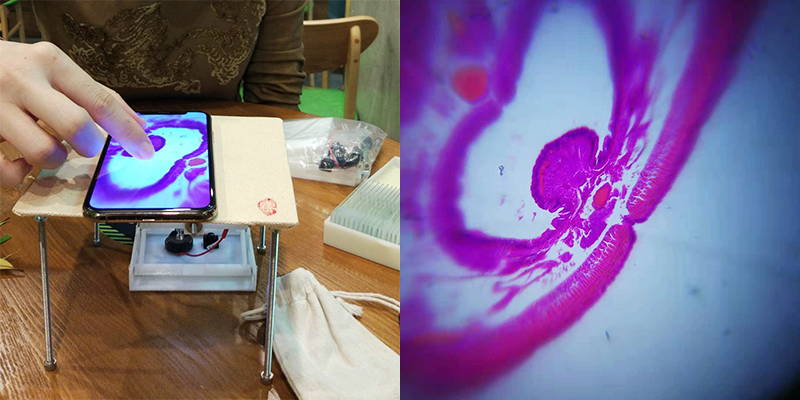 Imagine, prototype, and make.
At first, Aaron made a DIY microscope using a LED headlamp and an acrylic plate. He found it difficult to adjust the distance between the objective lens and the specimen. Therefore, he decided to design and make his own microscope. He turned his idea into a reality using 3D printing. He initially remade a microscope project from Thingiverse while he was still not satisfied with it.
He gradually had more ideas on the design of the fine adjustment knob that enables users to get the specimen come into sharp focus more easily. Since then, he has been making several iterations for his design and prototype with the Snapmaker in his spare time. Finally, he made a prototype that can be easily assembled and set up by his little son alone.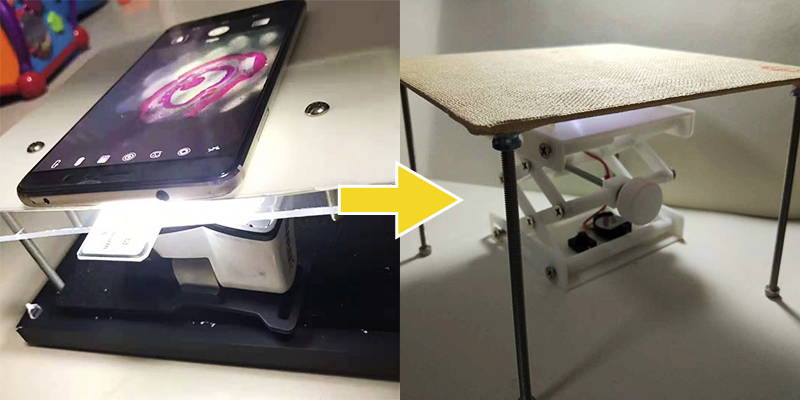 Snapmaker enables Aaron to make iterations of his prototype.
Aaron has been inviting his friends and more people to try out his latest prototype. When seeing how other people use his microscope and talking with them, he always gets a lot of inspiration for the next iteration of the prototype. Thanks to the Snapmaker 3D printer, he can make big and small changes to his prototype at home and iterate it whenever he gets a new idea. He has printed over twenty microscopes in total.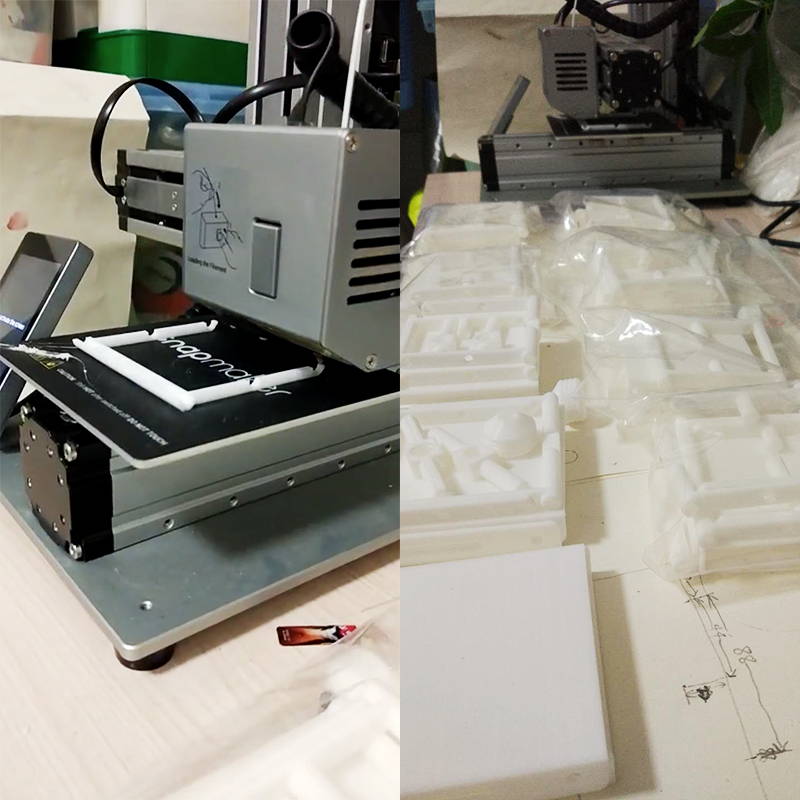 Last weekend, Aaron and his friends prepared fifteen samples of their microscope and shared their idea with the students in a medical college. They also compared the resolution of the professional-grade microscope to that of their pocket microscope prototype. Aaron was very satisfied with the result.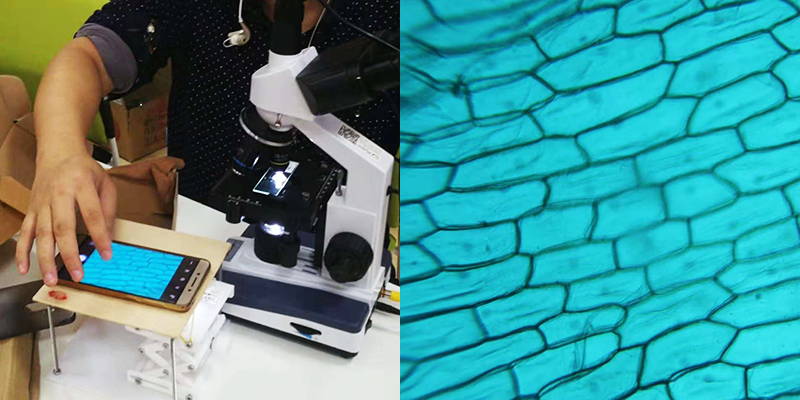 TechCrunch China Shenzhen
From November 17th to 18th, 2018, Aaron teamed up with his friends for a hackathon event, TechCrunch China Shenzhen.The name of their team was Zscope. They proposed a system in which live broadcasts of scientific experiments could then have their information stored on-chain. They use smart contracts to register microscope instruments so that scientific researchers all over the world can view medical experiments and data obtained cannot be falsified once recorded, ensuring the accuracy of scientific experiments. The Zscope team won the best user experience award. Aaron said that he will keep tinkering around with his microscope and more with his Snapmaker.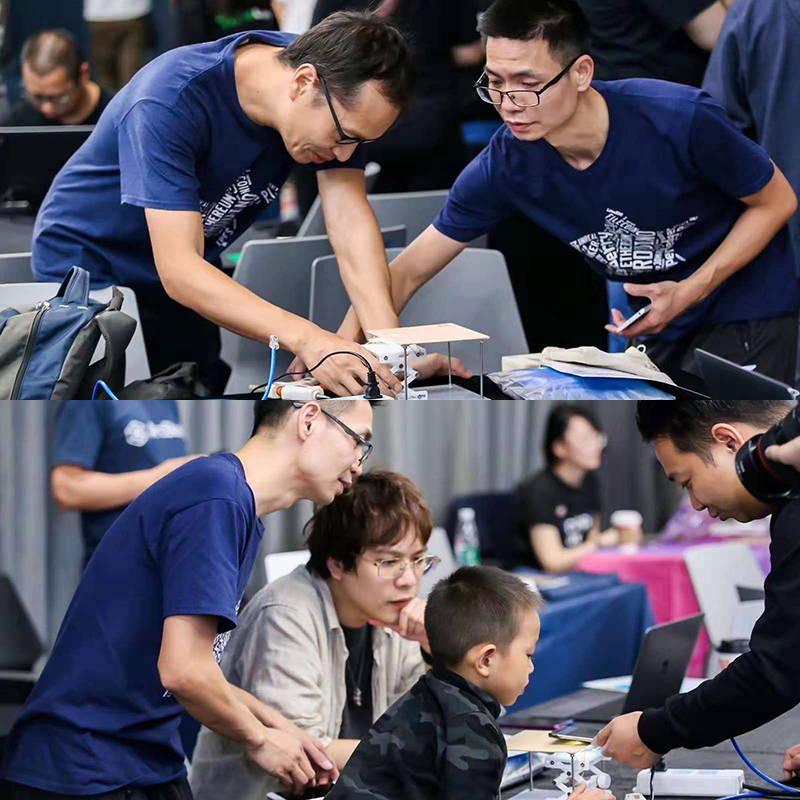 Thanks for following us, and look forward to sharing more stories and interesting ideas with you throughout this year! Please send an email to press@snapmaker.com if you have any interesting stories that can be shared with other Snap Makers.
Much love,
The Snapmaker Team