Both generations of Snapmaker 3-in-1 3D printers were at the UK TCT show
On September 24th, 2019, TCT Show kicked off at the National Exhibition Center, in Birmingham, UK for a three-day exhibition. Snapmaker attended the exhibition with its two generations of 3-in-1 3D printers. The Snapmaker 3-in-1 3D printers are modular fabrication tools that combines 3D printing, laser engraving and CNC carving and cutting. With its unique design, the Snapmaker 3-in-1 3D printers stood out and attracted a lot of attention at the show.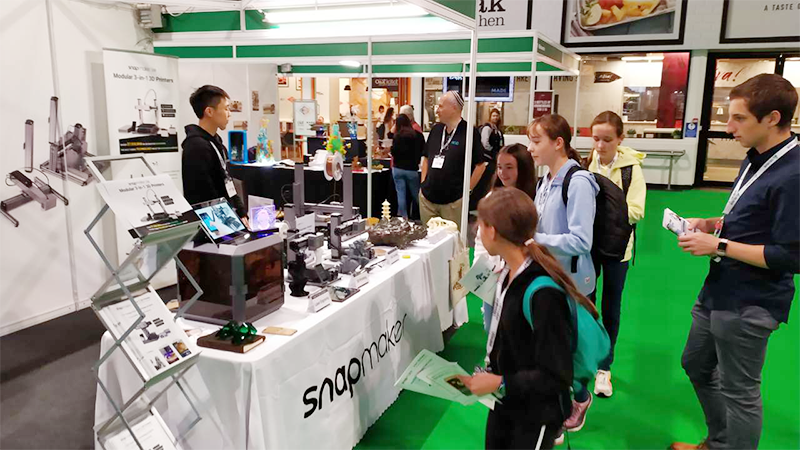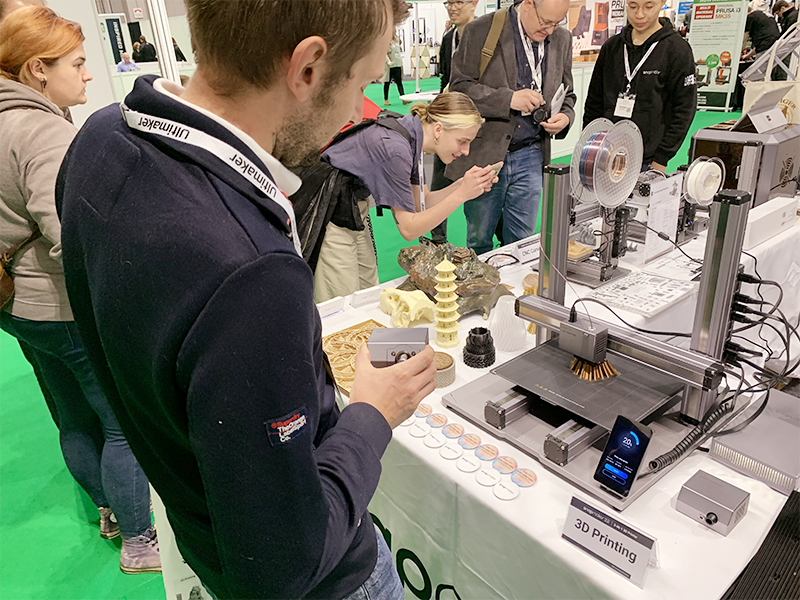 The TCT Show is one of the world's leading design-to-manufacturing exhibition that shows the latest technologies of additive manufacturing, 3D printing, design and engineering. It brought together more than 300 companies and more than 10,000 visitors from over 40 countries. At the exhibition, a variety of advanced 3D printing products were showed, and activities such as forums sessions, industry exchanges, product demonstrations, and new product launches were held in different sections. The TCT Show is insightful, intelligent, innovative and, above all, where exhibitors develop the market. This is the first time that Snapmaker has attended the TCT Show. The team heard so many visitors asking questions about the products. In addition, a number of distributors expressed their intentions to develop a partnership with the team, and agreed to conduct in-depth discussions and visit Snapmaker's headquarter after the exhibition.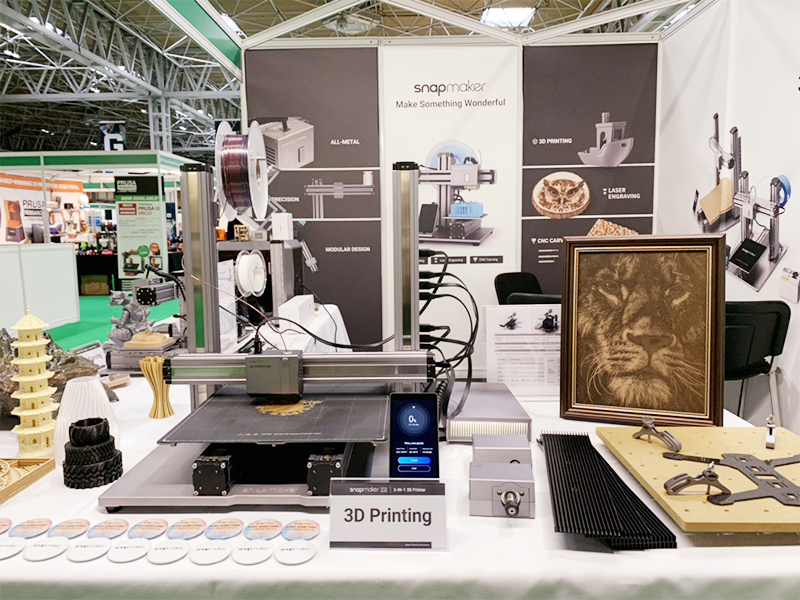 Snapmaker's 3-in-1 3D printers have been widely praised at the show because of its high-resolution printing capability and excellent combination of software and hardware. They are not only outstanding at the show, but also have a broad base of users including more than 20,000 users from over 100 countries, and more than 6,800 active members daily in the community. The TCT Show is bound to attract more users to Snapmaker, and Snapmaker will also be able to provide better services for users.
The TCT Show just ended at local time 4 pm on September 26th. Snapmaker will learn more about the industry and the new technologies to further improve the functions of the 3-in-1 3D printer and to bring more advanced and easy-to-use 3D printers to the customers.