Snapmaker holiday sale buyer's guide!
Picking out the perfect holiday gifts for family members can be a painful task, especially when big discounts are only available in a very short period of time. We know the pain and would like to ease the pain as much as we can. That's why we started the holiday sale early this year and you have 2 months to make the decision. As many as 11 products are on sale from October 31, 8:00 PM to December 31, 11 PM (PST) and we offer up to 100 USD discount for the Snapmaker Original.
Snapmaker Original – the Present for Everyone in the Family
The Snapmaker Original is a fabrication machine for everyone, whether you use it on your own, with your kids or with your students. It's the best choice for entry-level users with its versatility and ease to use. Some of our early supporters have used the Snapmaker Original to make models like rocket and to test designs, while other users have used it to teach their kids or students how 3D printers, laser engravers and CNC carvers work.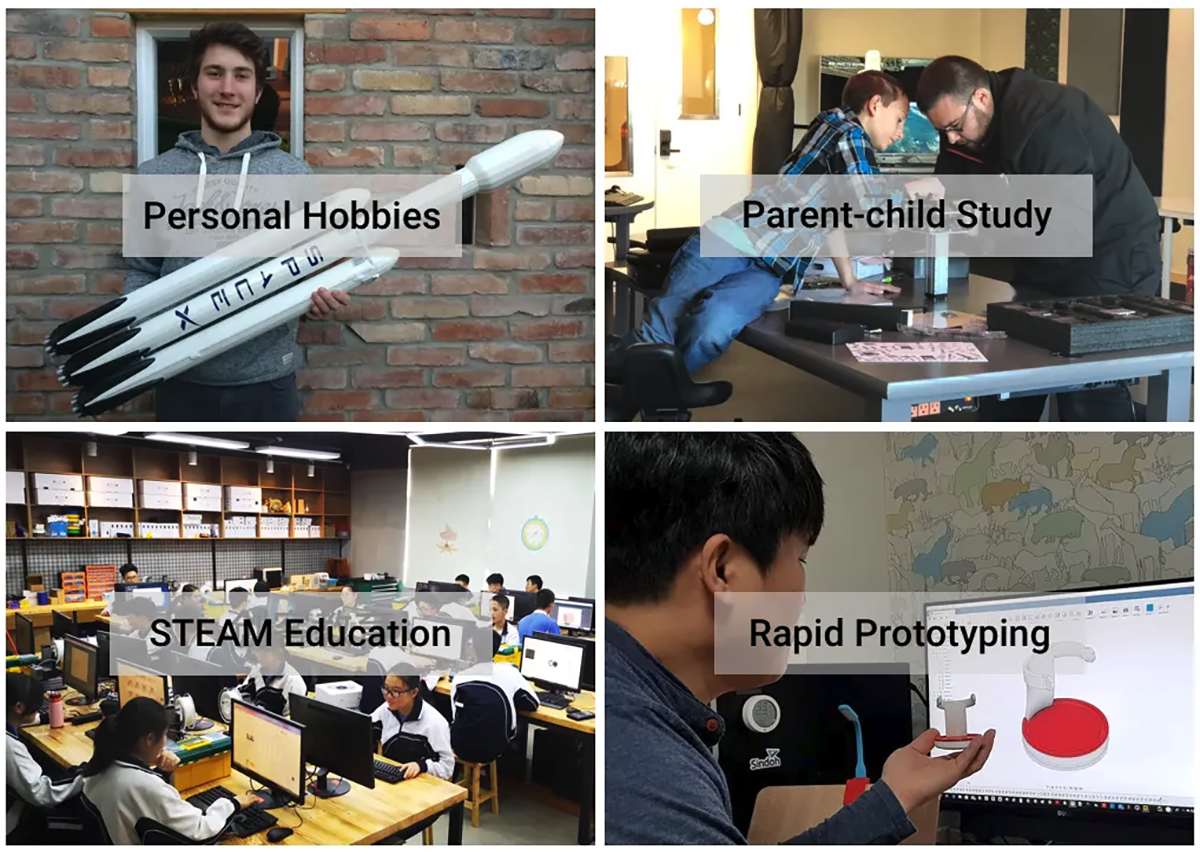 Let's see what these early supporters say about the Snapmaker Original: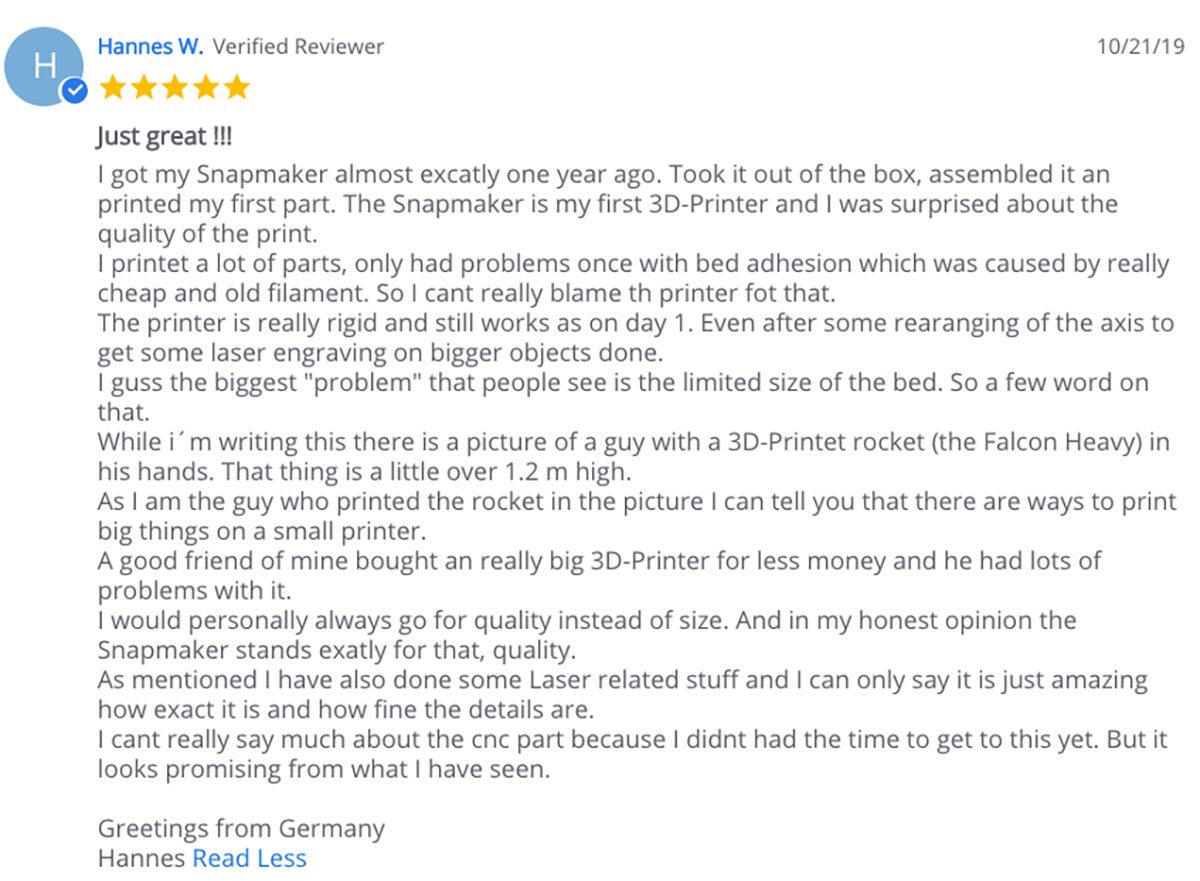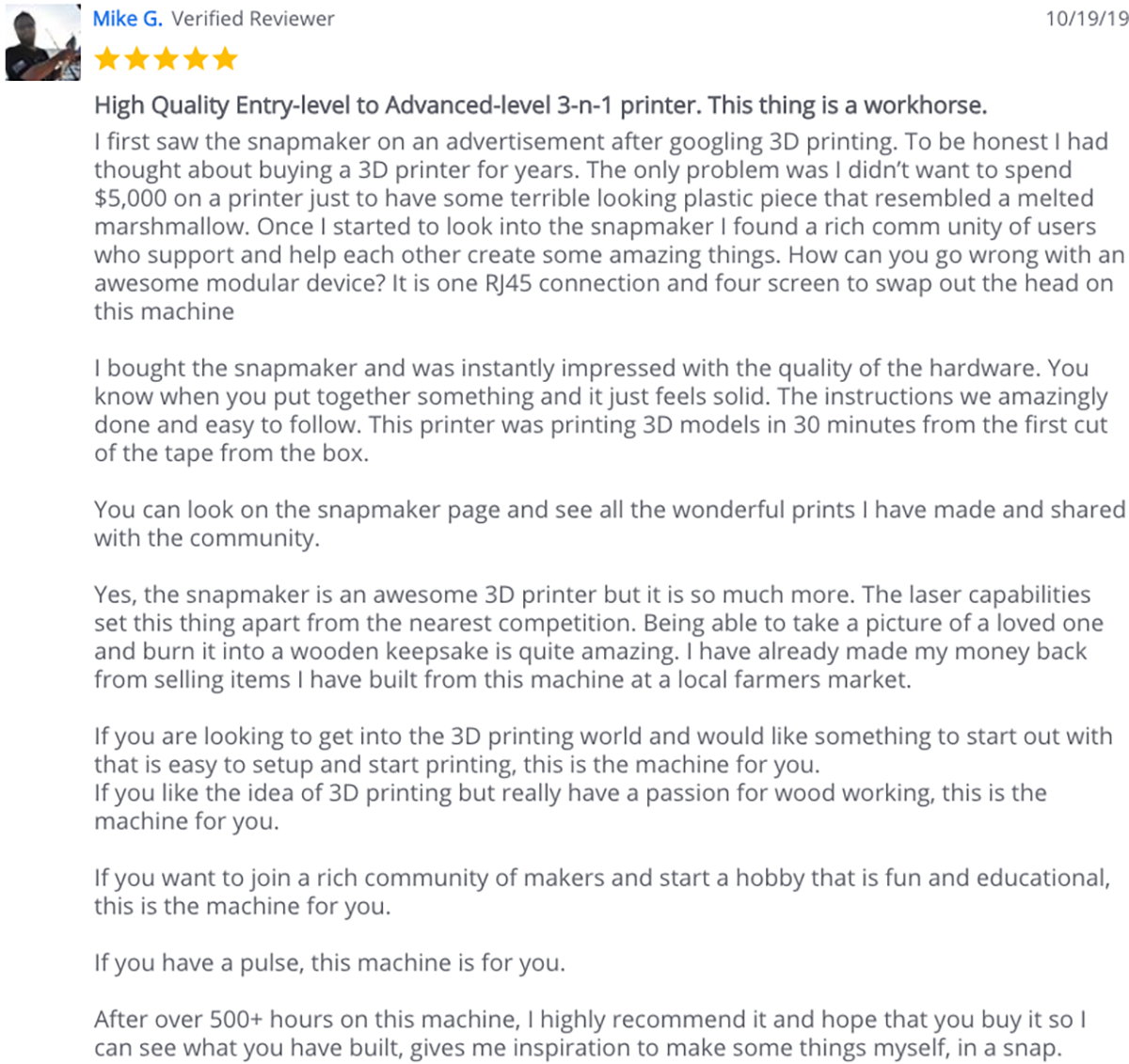 Here are some cool models made by our users. You can make these cool stuffs as well when you receive your Snapmaker Original.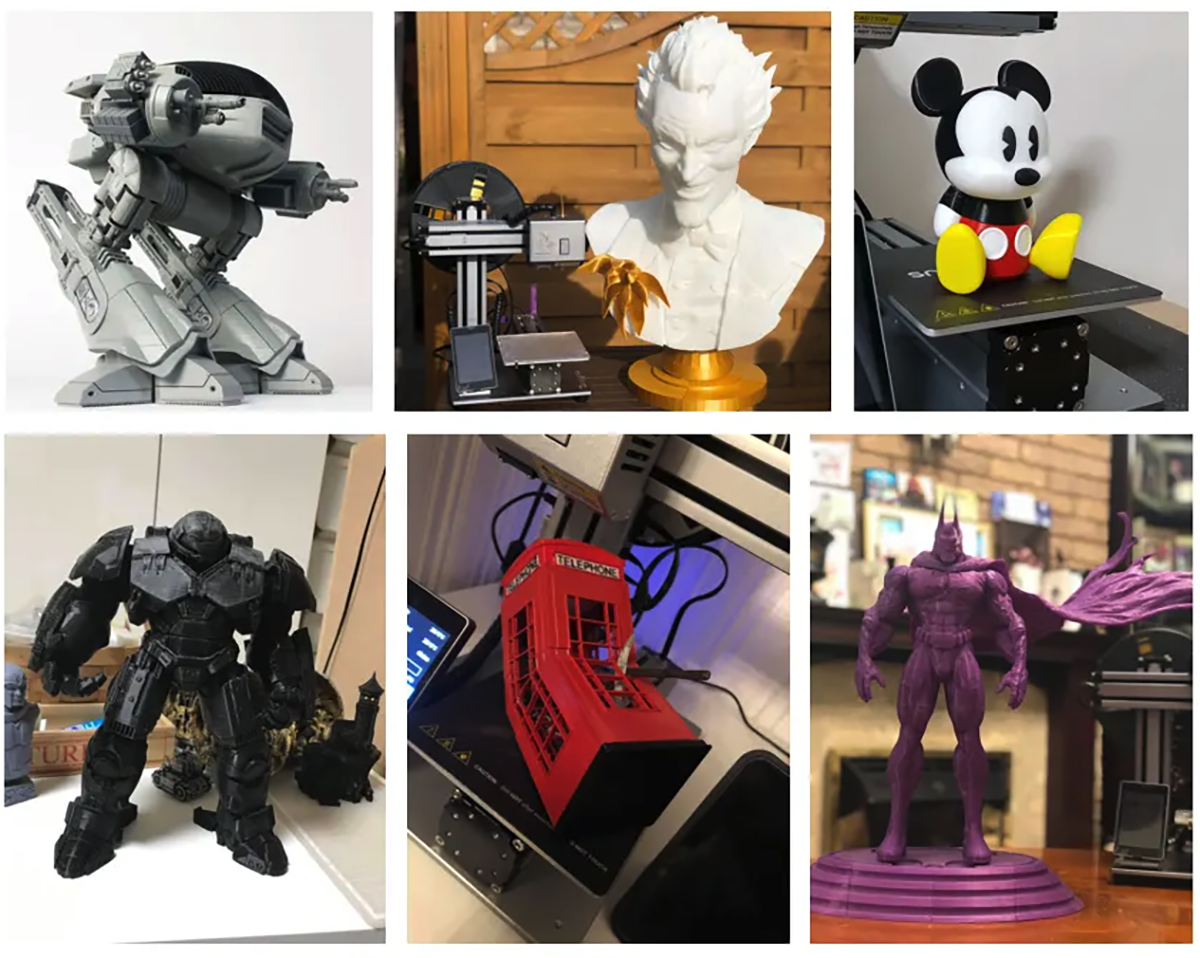 What other products are on sale?
Now it's not only the best time to get your hands on the Snapmaker Original, it's also the best time to upgrade your Snapmaker Original if you already have it or to stock up on consumables including filament and CNC bits. Here is the full listing for the holiday sale: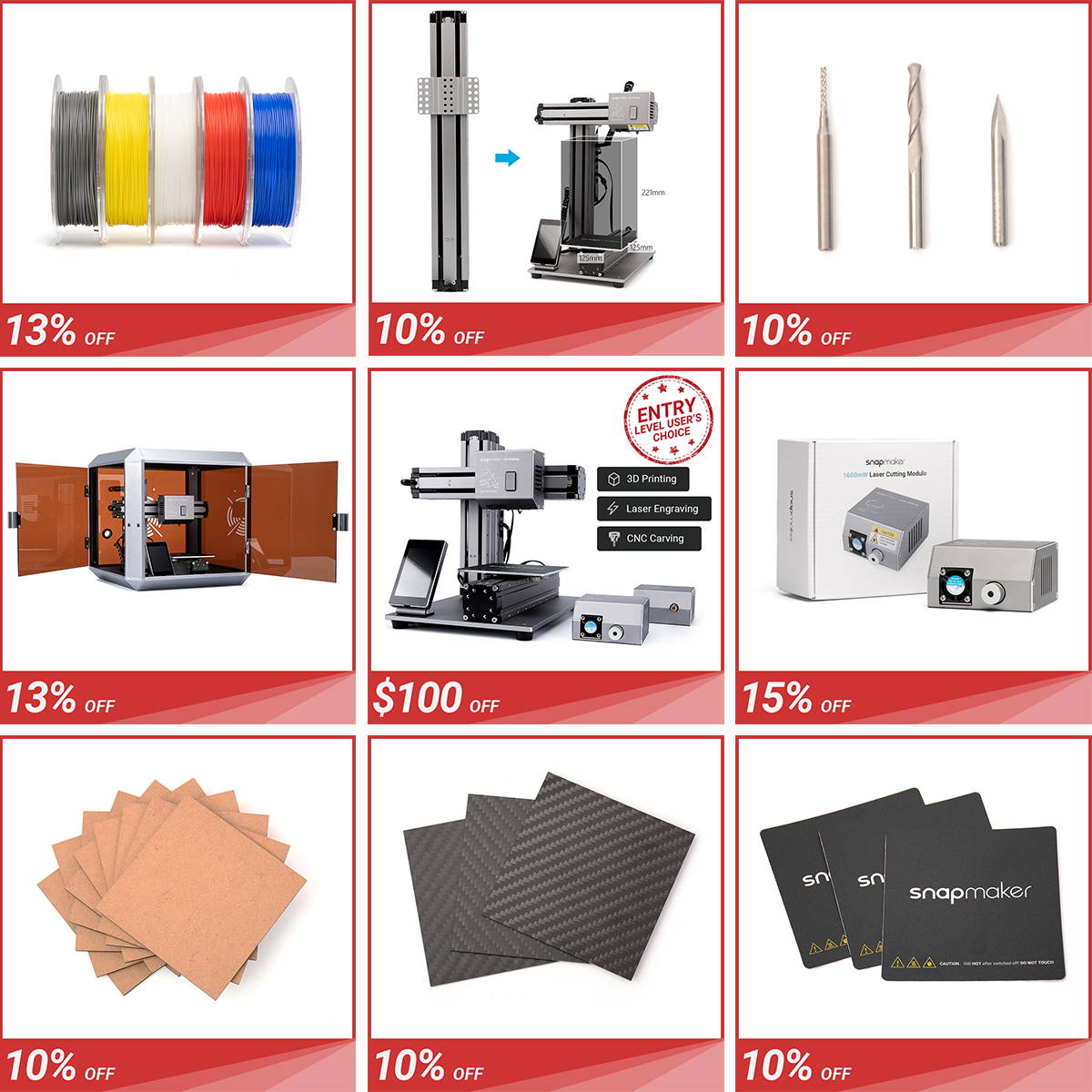 What about Snapmaker 2.0?
Though we can't offer a bigger discount for the Snapmaker 2.0 than the current pre-order prices, we've postponed to increase the pre-order prices from late October to late November. You still have one month to pre-order the Snapmaker 2.0 and save up to 600 USD! We are also glad to report that the Snapmaker 2.0 A350 has become the BEST SELLER ever since it's available for pre-order on our official online store. If you are considering the Snapmaker 2.0, A350 is definitely the one you should go for!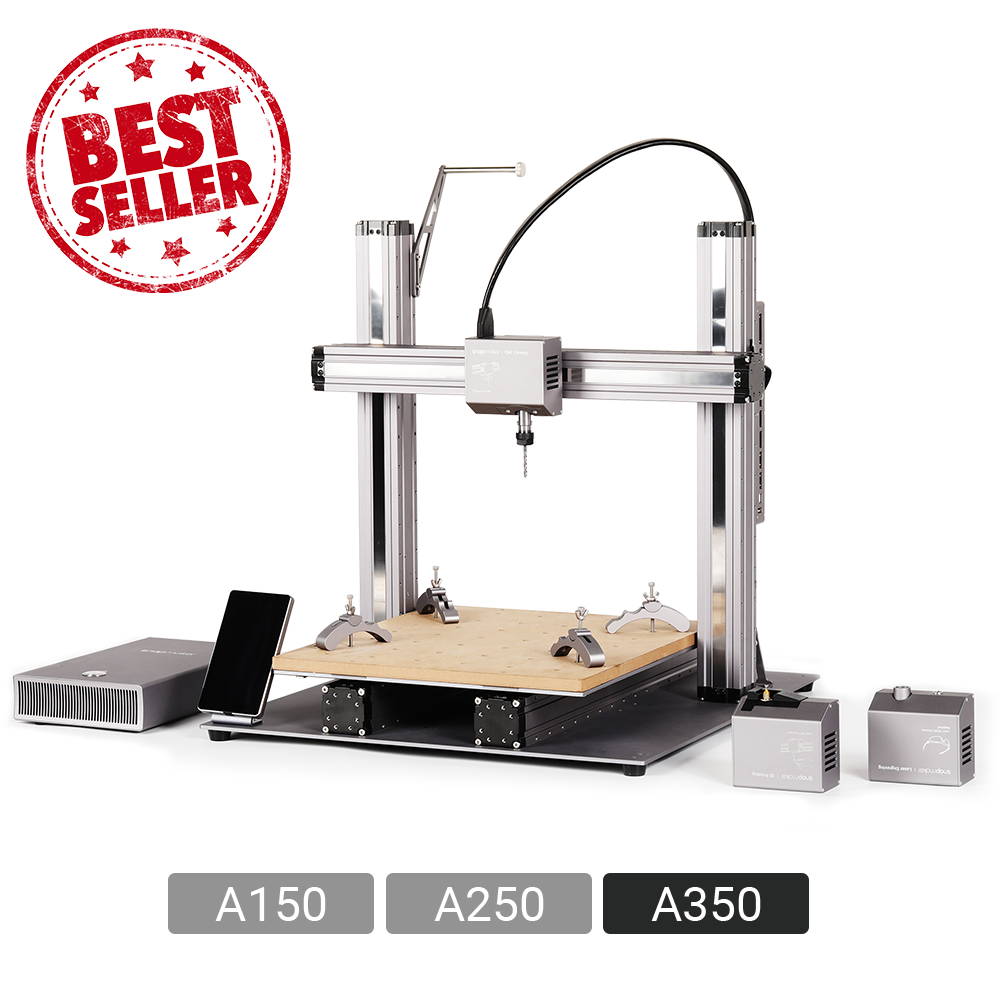 Will you choose the Snapmaker Original or Snapmaker 2.0? Comment below and let us know what you think!
* In case of dispute, the company reserves the right of final decision on the interpretation of this event.
Much love,
The Snapmaker Team