Snapmaker 2.0 is honored Innovation Award by CES!
The CES Innovation Awards program is an annual competition honoring outstanding design and engineering in consumer technology products across 28 product categories. Submissions are reviewed by an elite panel of industry expert judges, including members of the media, designers, engineers and more, based on engineering qualities, aesthetic and design, functionality and consumer appeal.
With the innovation of modularity, the Snapmaker 2.0 is honored the CES 2020 Innovation Awards. Among about six thousand products, only three 3D printers are honored this award and Snapmaker 2.0 is one of them.
If you want to check out the Snapmaker 2.0 in person before purchasing, here is your chance! Our team will attend CES 2020 from January 7 to 10 in Las Vegas. Come visit our booth and see how wonderful the Snapmaker 2.0 is!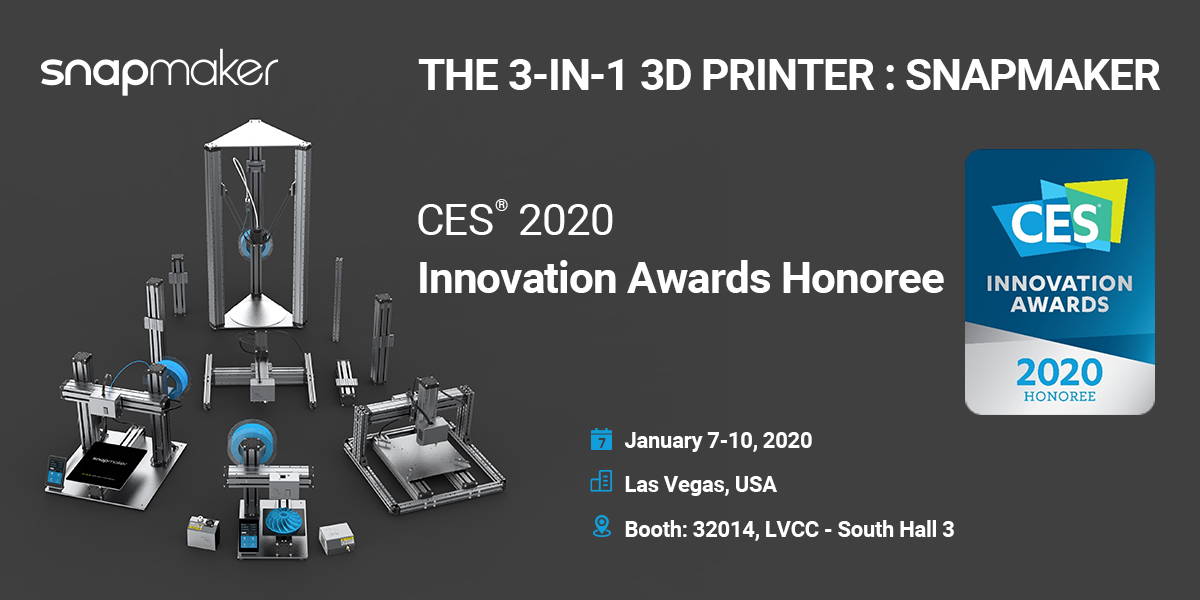 Click the below button to learn more about Snapmaker 2.0!
Much love,
The Snapmaker Team