Snapmaker's response to COVID-19
One third of the year has passed, but COVID-19 hasn't slowed down. As a team dedicated to cater our service to makers around the world, it is unfortunate to see that the virus has affected so many people including the maker community. We've witnessed the breakout first-hand and saw it getting out of control. We just wanted to let you know that we understand how it feels. But tomorrow is always a better day. We will eventually see the light at the end of the tunnel. Here is a quick summary of what we have been doing recently, as our effort to help the 3D printing community and people who are working on the front-lines fighting COVID-19.
Snapmaker DIY protective gear
Since the beginning of the Coronavirus breakout, we have been looking for ways to help fight COVID-19 and we asked ourselves what we could do as a 3D printing company. Additive manufacturing has much potential and we could see how it would help in a situation like this where medical equipment is running low. There are already plenty of designs online, but we notice there is a gap that could be filled. Not many designs work on machines with relatively small build volumes.
To resolve that issue, we set out to design our own version of Snap face shield, of which pieces of the head bands could be printed in only a couple of hours. And the advantage here is that you can 3D print the head band with small 3D printers, including the Snapmaker Original! The rest of the making process only takes a couple of minutes and the whole snap face shield could be easily assembled and disassembled.
Our EVA goggles are designed to be easy and quick to produce. 3D printing goggles takes a long time and it is just not very efficient especially when hospitals need them in large quantities. By laser cutting instead of 3D printing the goggles, this solves the problem of taking tremendous time and filament. We also released our beta version of the EVA mask and buckle. The making process is still fairly straightforward and convenient. Users are welcome to share their thoughts and suggestions on our Wikifactory page to help improve the designs. The designs are not perfect, and there is a lot of room for improvements.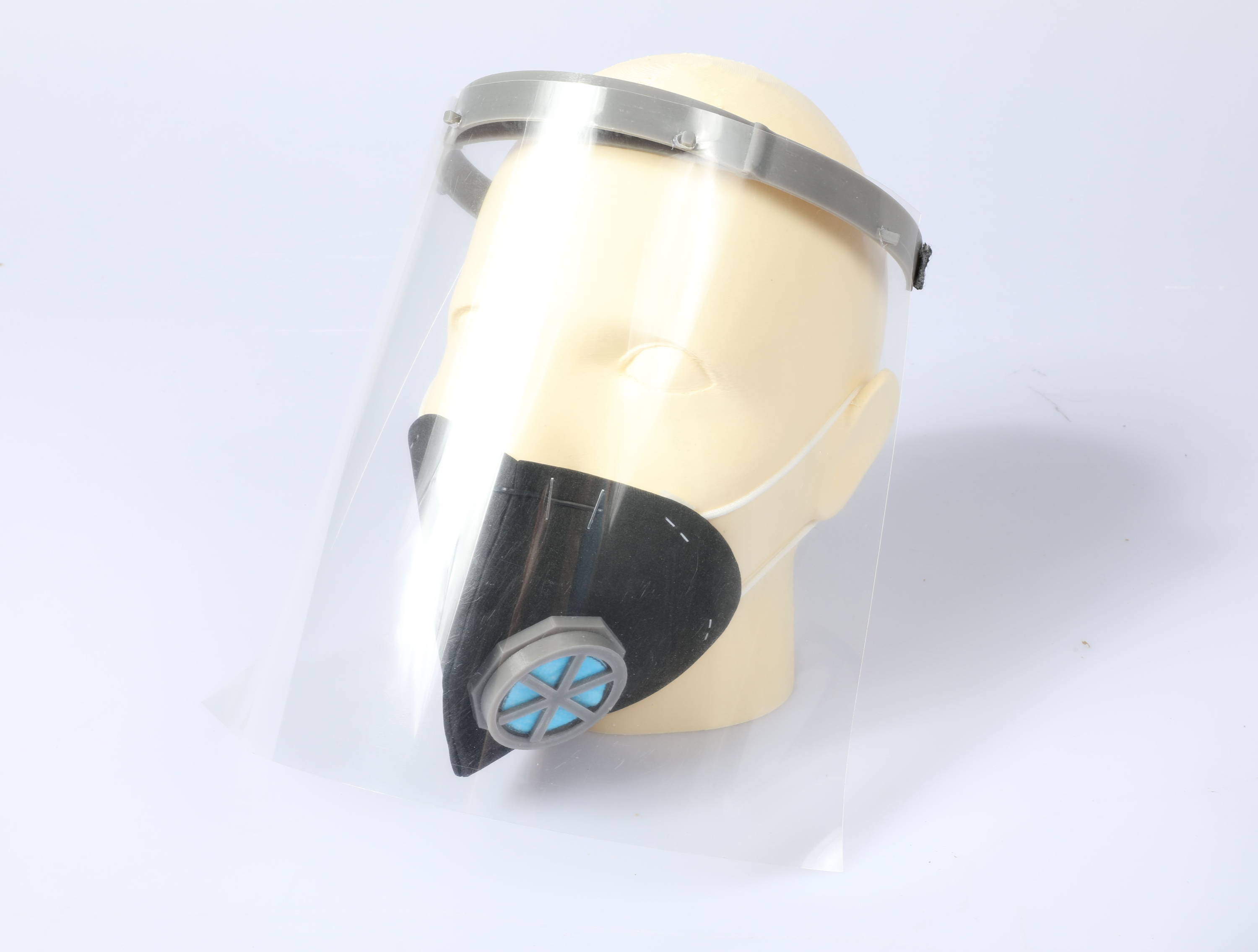 Please keep in mind that these DIY projects are not meant to substitute any medical equipment, and they haven't been approved by relevant agencies. Please ask your local medical centers for guidance and avoid having a false sense of security, as that will put you and your family at risk.
Donating Medical Face Masks to Our Distributors
Like we mentioned in the previous updates, we've been in close contact with our distributors around the world and have learned about their situations second-hand. Most of them are in dire situations where they are running low on medical supply. Just a couple weeks ago we had exactly the same problem, which just makes us feel even worse seeing the past repeating itself.
We were discussing internally how to help our distributors. Even if they are on the other side of the world, we still feel the urge to do something when they are in need. Up till now, we have donated hundreds to a thousand face masks to each distributor in the United Kingdom, Malaysia, Italy, the United States, Poland, Germany, Netherlands, Russia, United Arab Emirates, and Japan. The face masks donated were sent based on the need of our distributors. And a portion of these face masks would be distributed to local hospitals by our distributors. We know this is not much, compared to how much supply big companies out there have donated, but we believe that every little bit helps.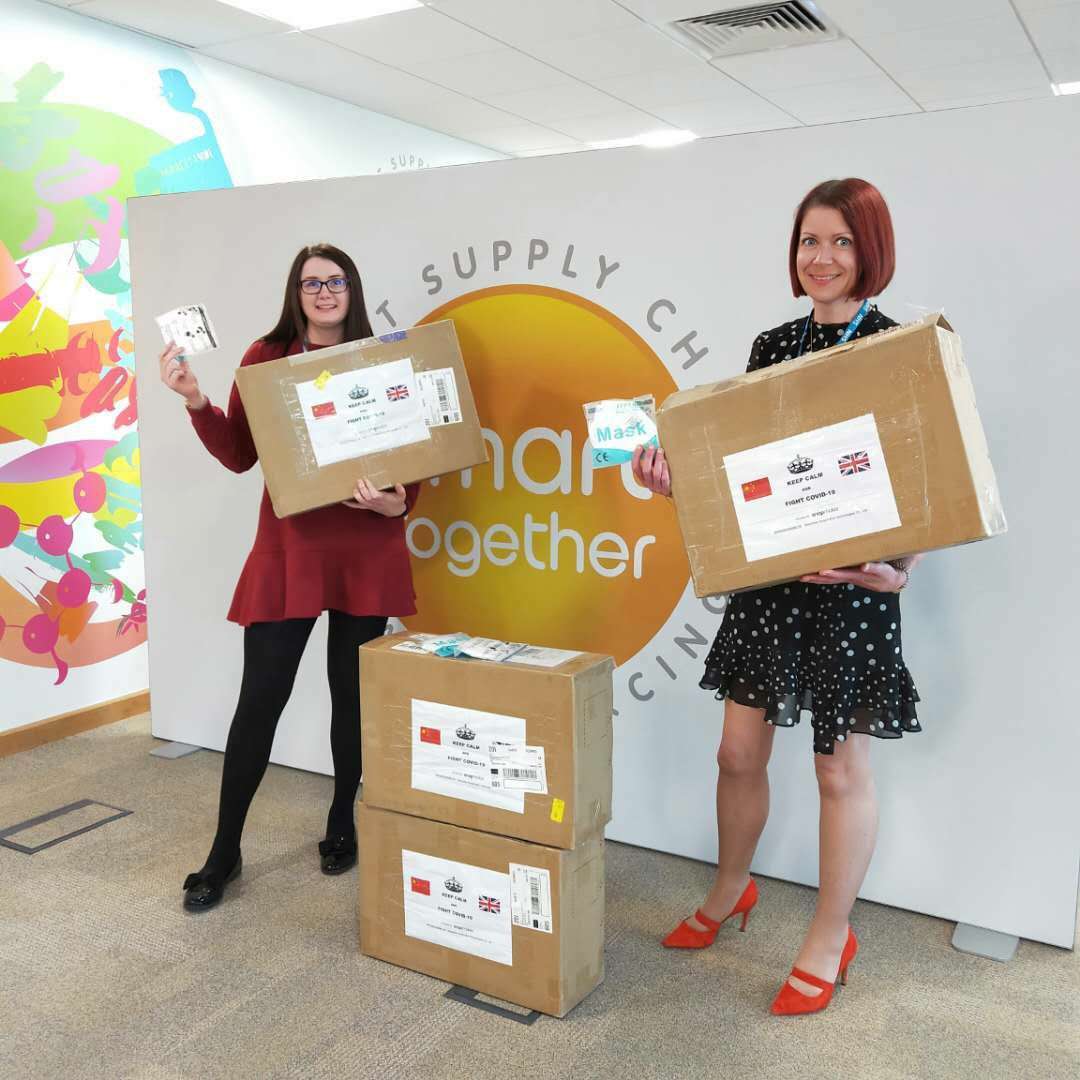 We must realize this is a continuous battle we are fighting and it is an ongoing process. That means the hardships won't stop until at least a couple of months. This is just a quick update on what we have been doing the past weeks but our efforts won't stop there. We will continue to look for ways to contribute whenever possible.
Resources From the 3D Printing Community
During the past two weeks, we have noticed many users sharing resources on our platforms, which is great and we wish people do more of that. So far, we have found two reliable resources from our Facebook groups and forum and would like to share with you here. The first one is the Montana Mask by Make The Masks. The Montana Mask is "a 3D-printable, highly effective filtration mask that can be fitted to the provider's face and sanitized between users." The design is permanently free for anyone to produce. The mask is accepted at major hospitals in Montana, Texas, California, Georgia, Colorado and other states.
We would also like to share the hands-free 3D printed door openers created by Materialise. They have come up with a fascinating idea to open doors with arms to minimize contact. It is a free design as well that can help stop the spread of the virus. We wanted to say thank you to our users for doing your part and sharing these awesome resources within our community and now we hope to reach more people by sharing the information. Please go to the links provided above to check for more information about these designs and see if you could help out.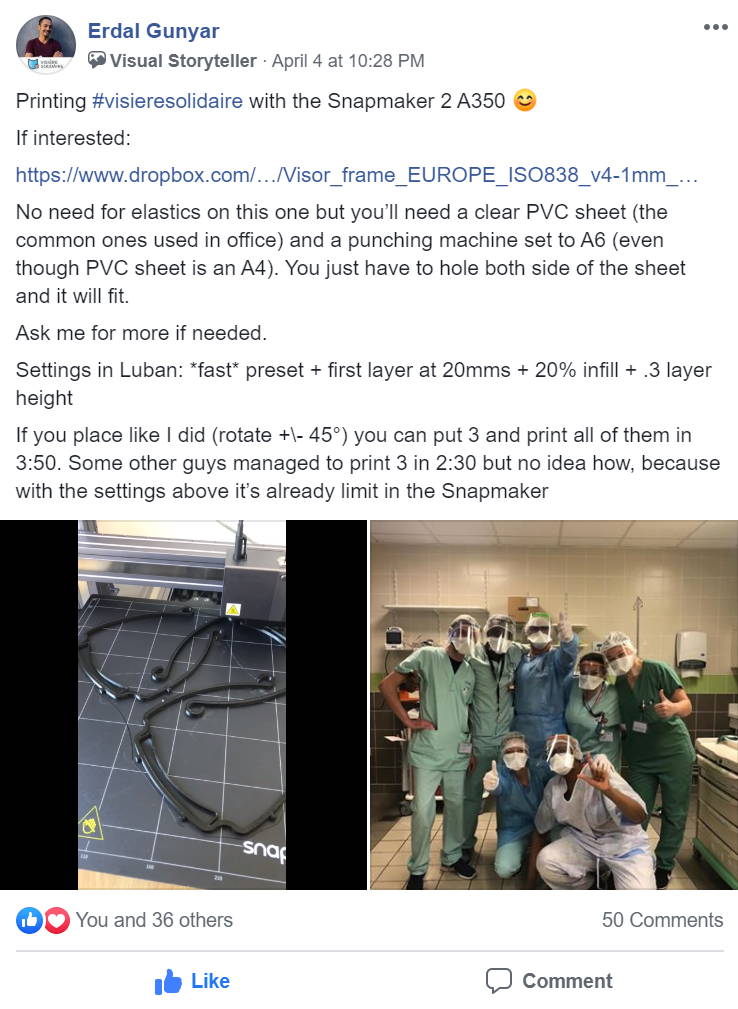 These are difficult times and we are facing a crisis that we have never encountered before. We know many people are suffering, but crises bring out the best in people. There are so many people that risk their own lives in order to help others. We are just trying to do the same and contribute however much we could. The world needs to come together to get through this outbreak. Please share your feedback on our social platforms and Wikifactory regarding our DIY projects. We hope that the information we provided helped. Thank you and please stay safe.
Much love,
The Snapmaker Team