We Brought Our Stunning Snapmaker 2.0 to 2020 TCT Asia!
Snapmaker recently hopped on a plane to Shanghai and attended 2020 TCT (short for time-compression technologies) Asia exhibition, one of the largest events for additive manufacturing and 3D printing technologies. There were over 220 exhibitors from 3D printing and additive manufacturing communities and the exhibition lasted for 3 days from July 8 to July 10. We were excited to bring the Snapmaker 2.0, one of the most feature-rich 3-in-1 3D printers currently on the market, to 2020 TCT Asia and had close interaction with makers and additive manufacturing experts alike live at our booth.
Snapmaker at TCT Asia
As one of the first exhibitions to open after the peak of COVID-19 in China, 2020 TCT Asia allowed the additive manufacturing community to come together and reconnect after a long period of hiatus. There were over 8500 visitors including reporters from well-known media companies and streamers in this event.
We interacted with a number of media companies and makers who stopped by at our booth to talk about 3D printing technologies and its future cutting-edge applications.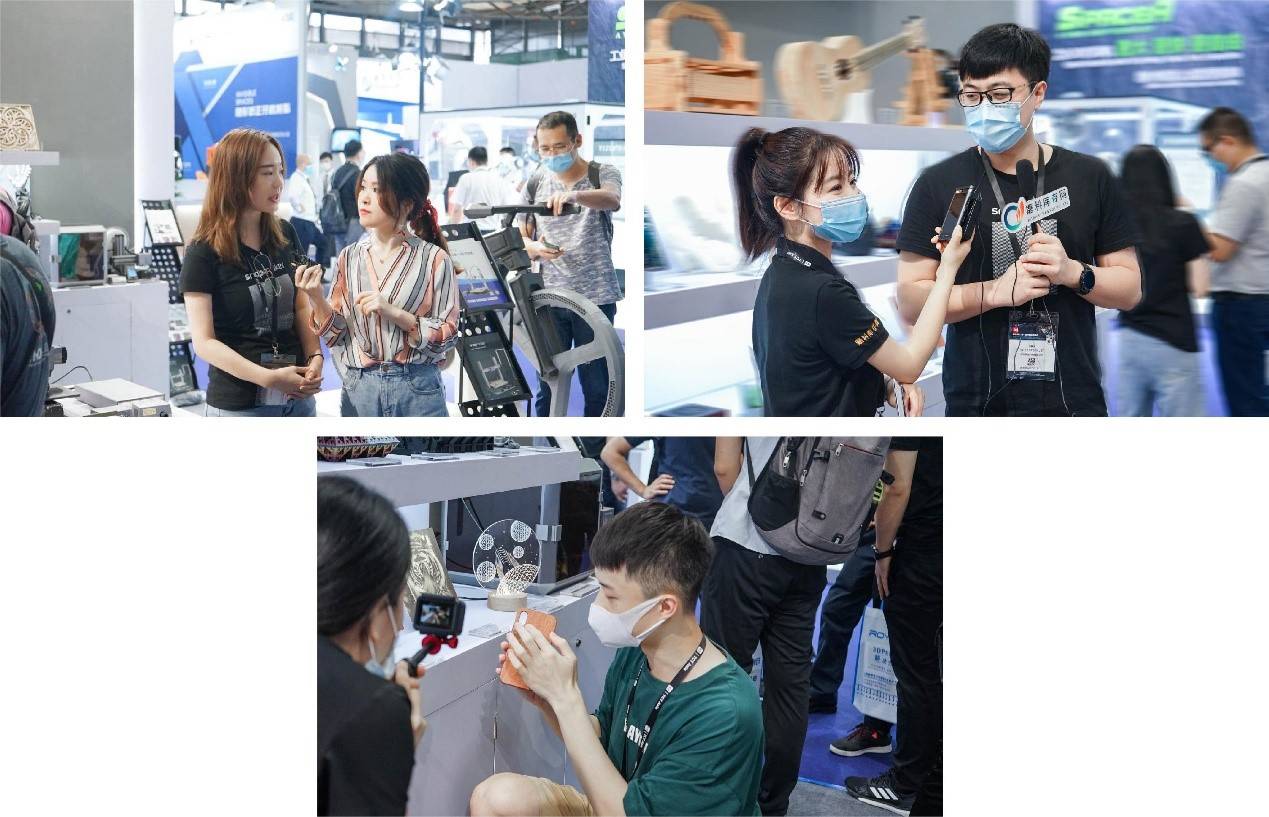 Not only did we meet with distributors and individual customers, we also got in touch with some name brands and institutions, such as Johnson & Johnson, Dalian 3D Printing Base, and Lustre Effects Studio.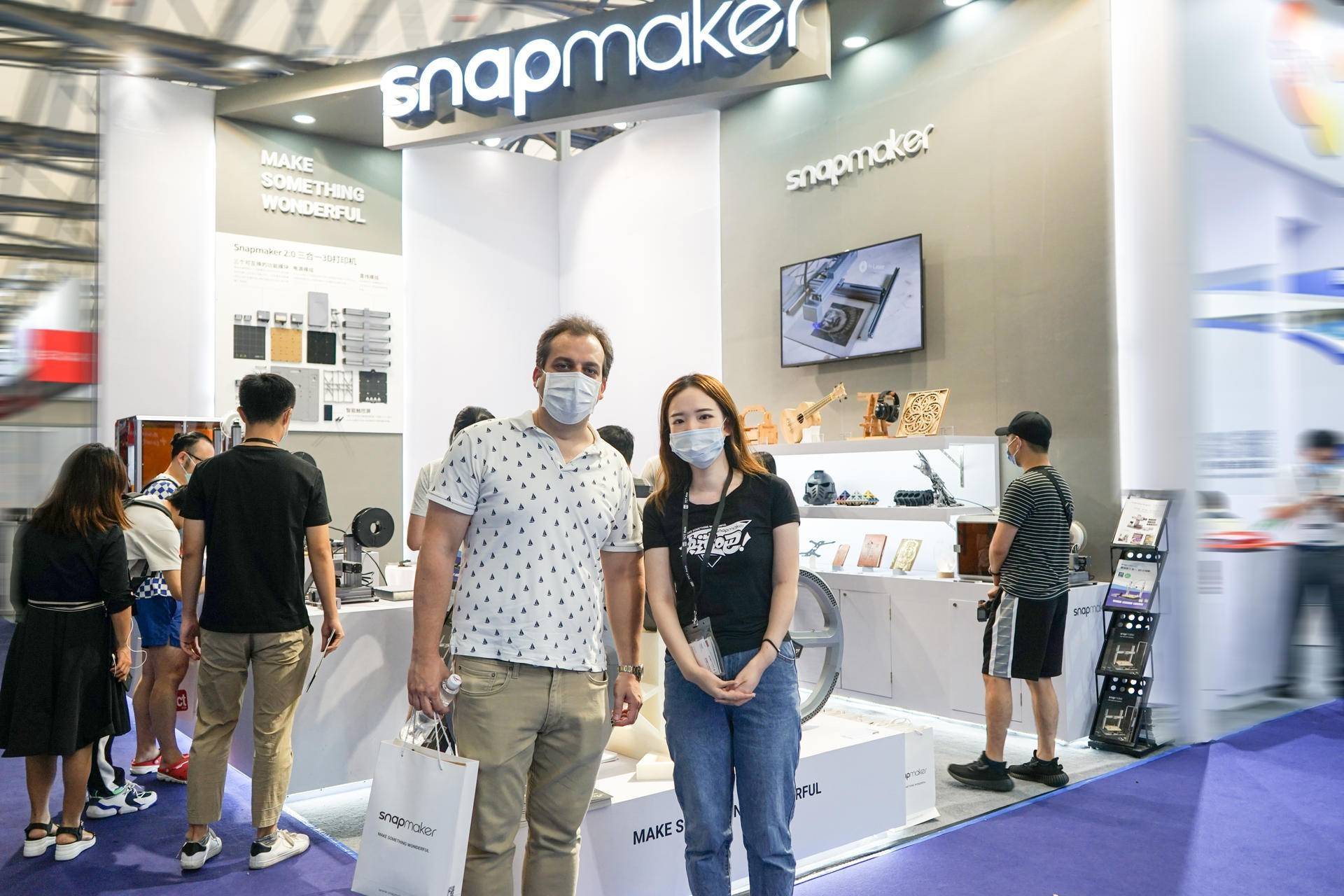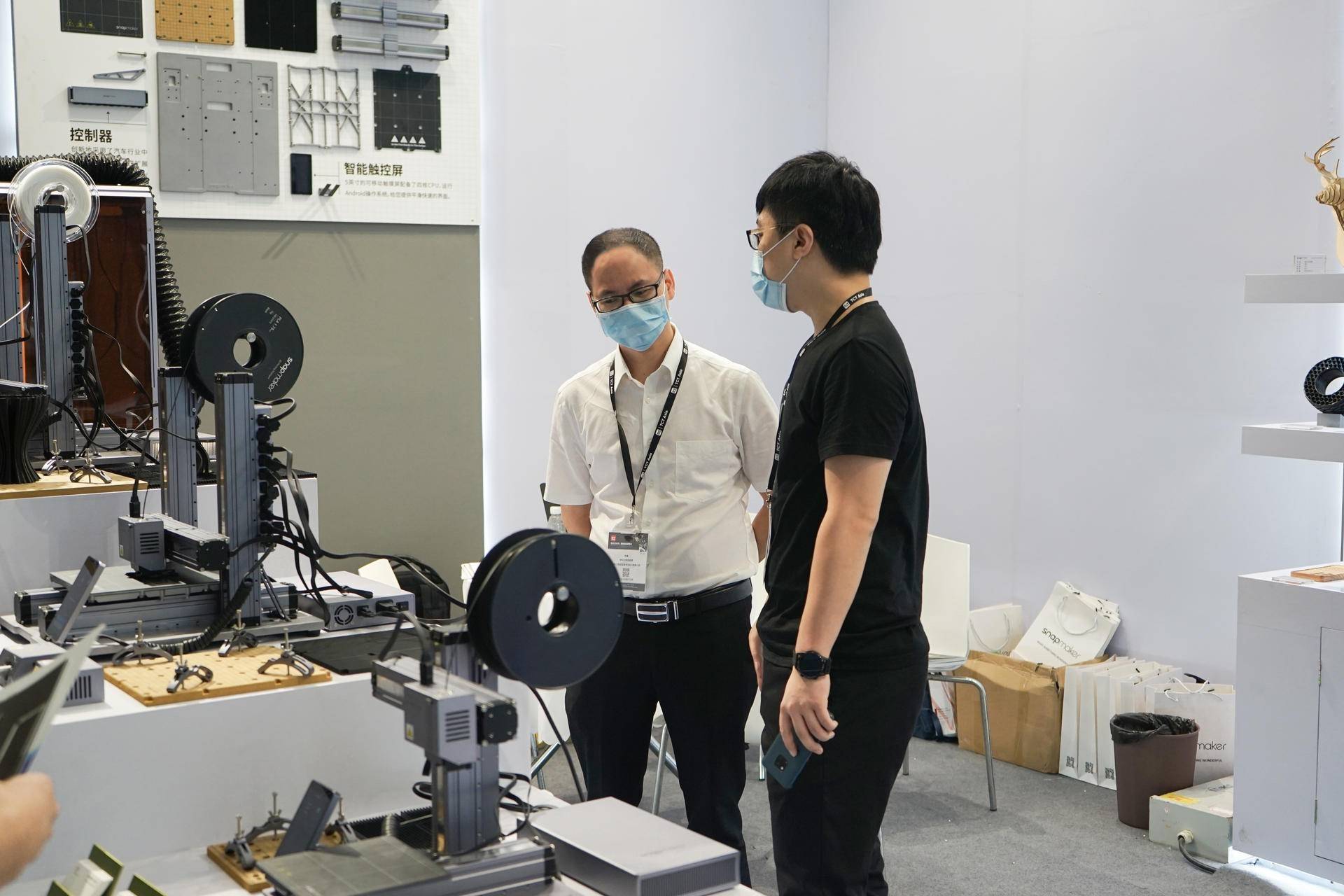 Snapmaker has been trying to push the maker community forward and is part of the STEAM program. We are looking to build an influential maker culture with educational purposes and expand the teaching possibilities beyond the classroom.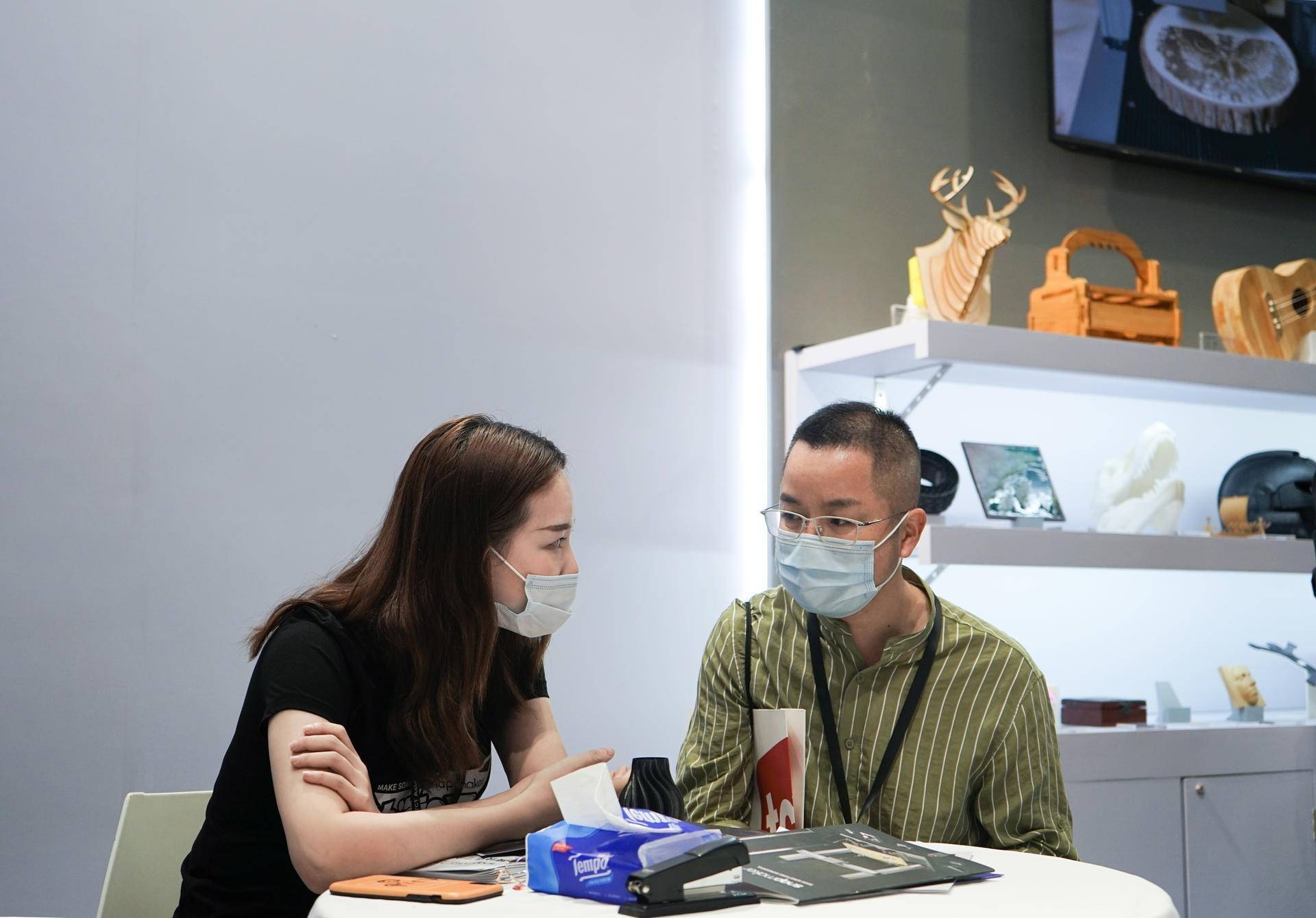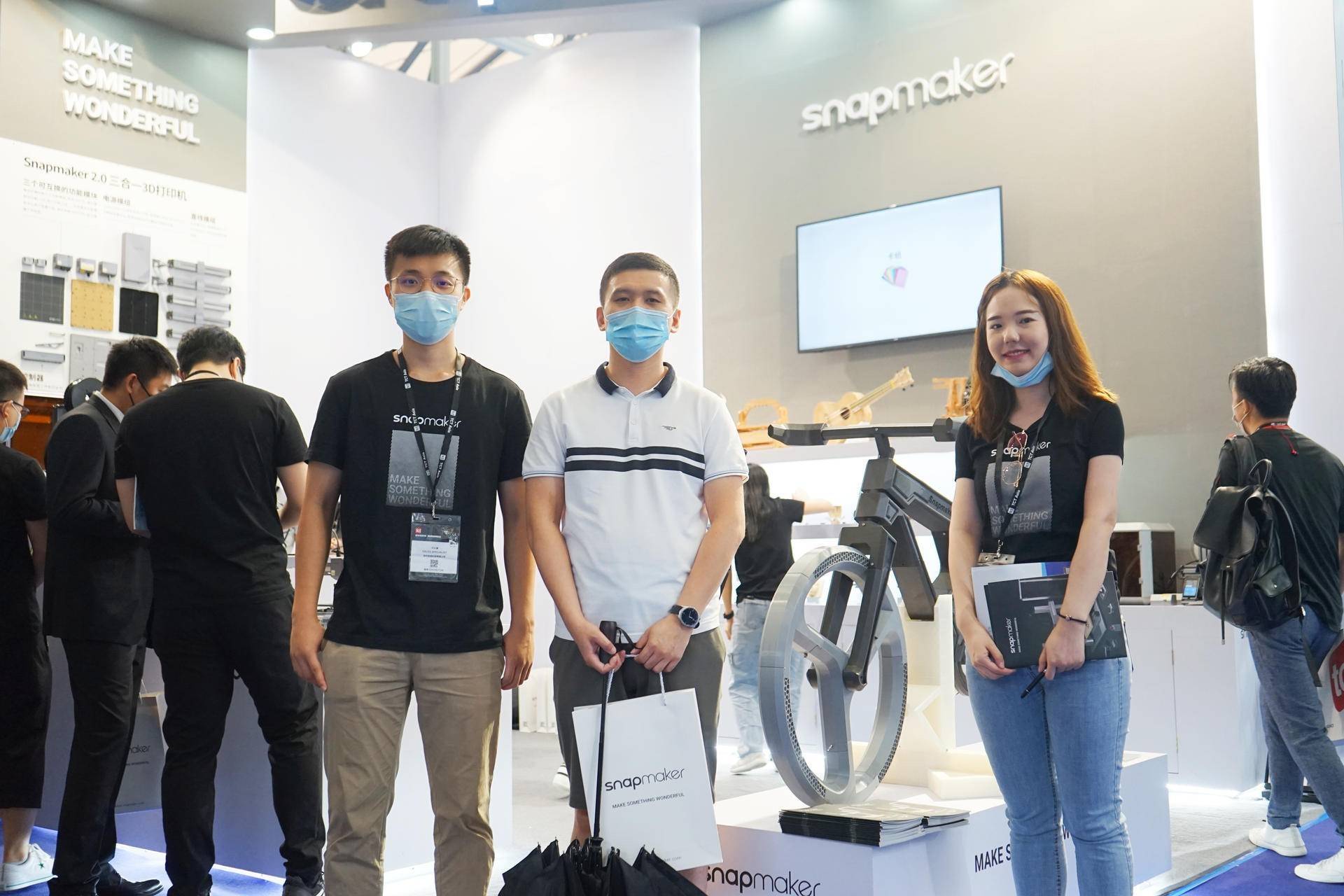 We were surprised by the number of visitors that came to our booth, ranging from adults to children that are as young as 7 years old.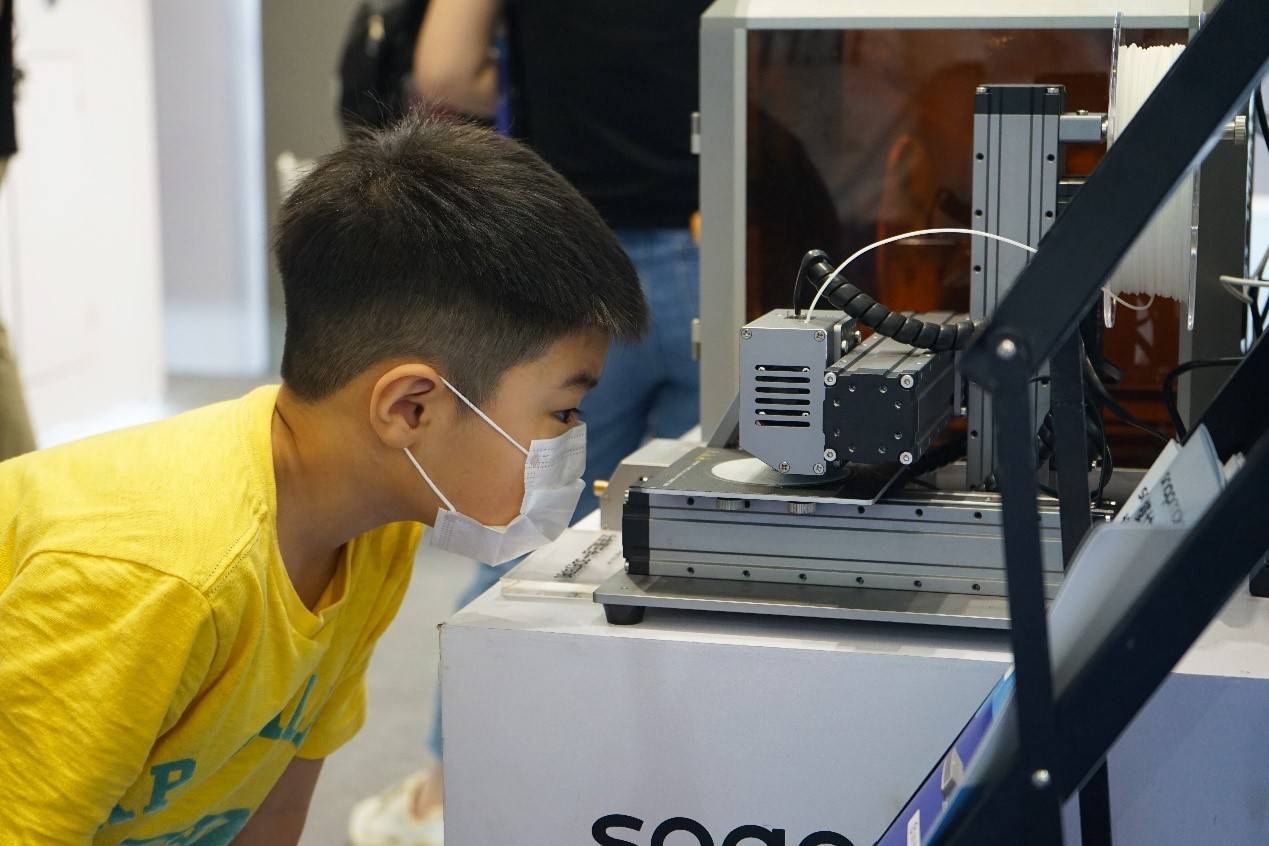 Many engineers from educational institutions, aviation industry, movie industry, and medical device industry are using Snapmaker products to build prototypes for their equipment and testing.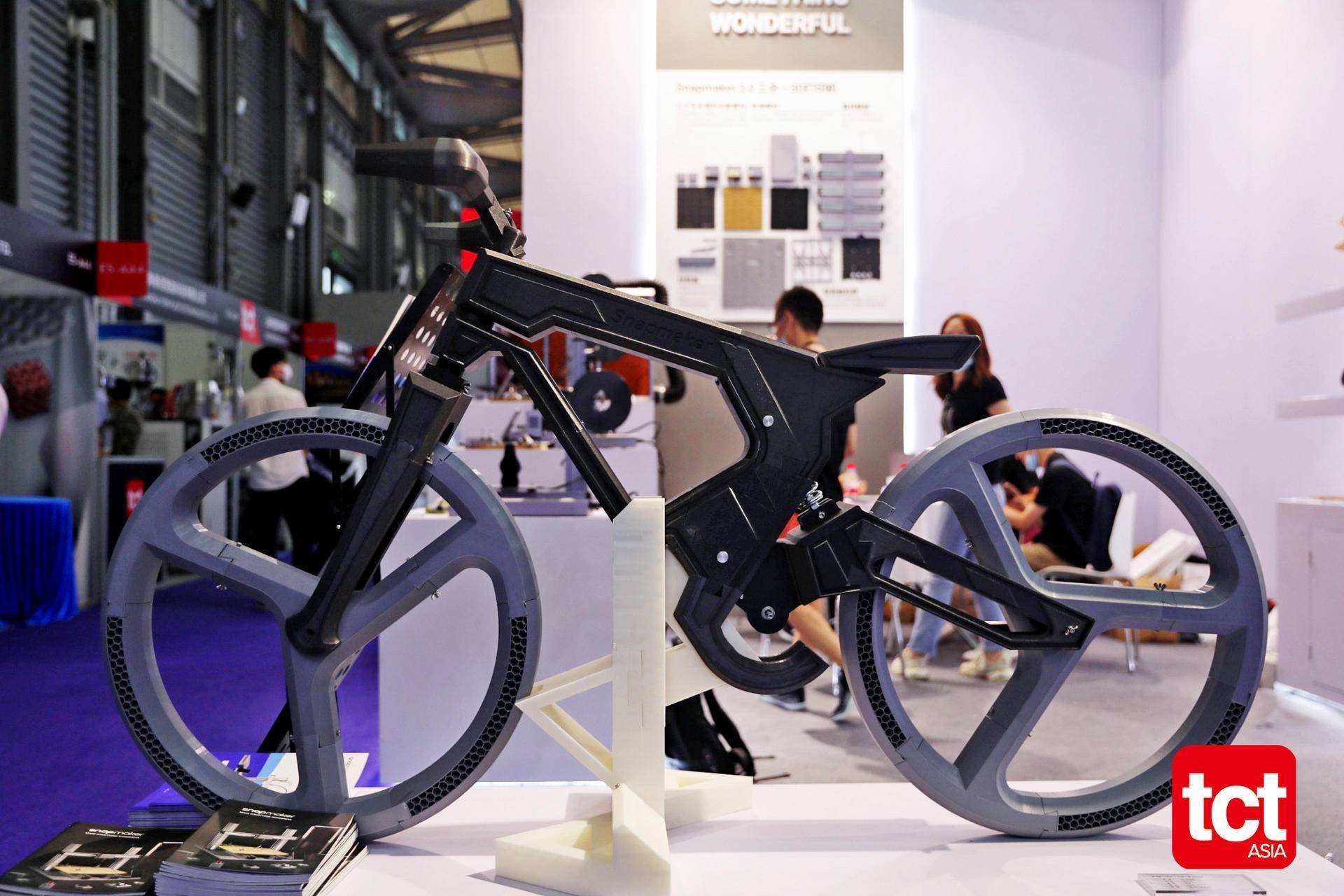 We also showcased over 25 art pieces, ranging from a 3D printed bicycle to an action figure, a laser cut reindeer head to laser engraved leather cover, and CNC carved Ukulele to CNC carved beer rack.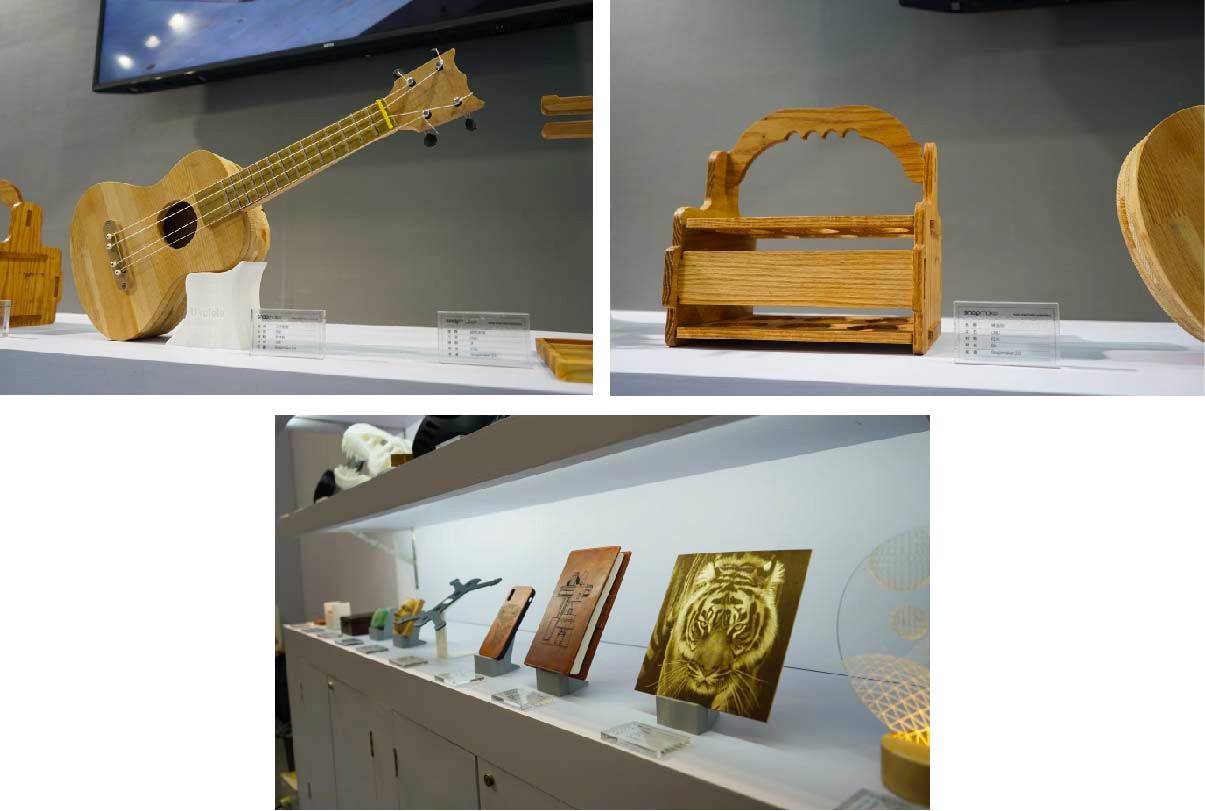 Snapmaker 2.0
The main attraction at our booth was obviously the Snapmaker 2.0. It received attention with its Apple-like form factor and build quality, as well as a premium appearance and huge print size. What it differentiated from the rest of the 3D printers at the exhibition are the capabilities of the Snapmaker 2.0. While other 3D printers can only 3D print, the Snapmaker 2.0 can 3D print, laser engrave/cut, and CNC carve. The modular design is what won over tens of thousands of Snapmaker users.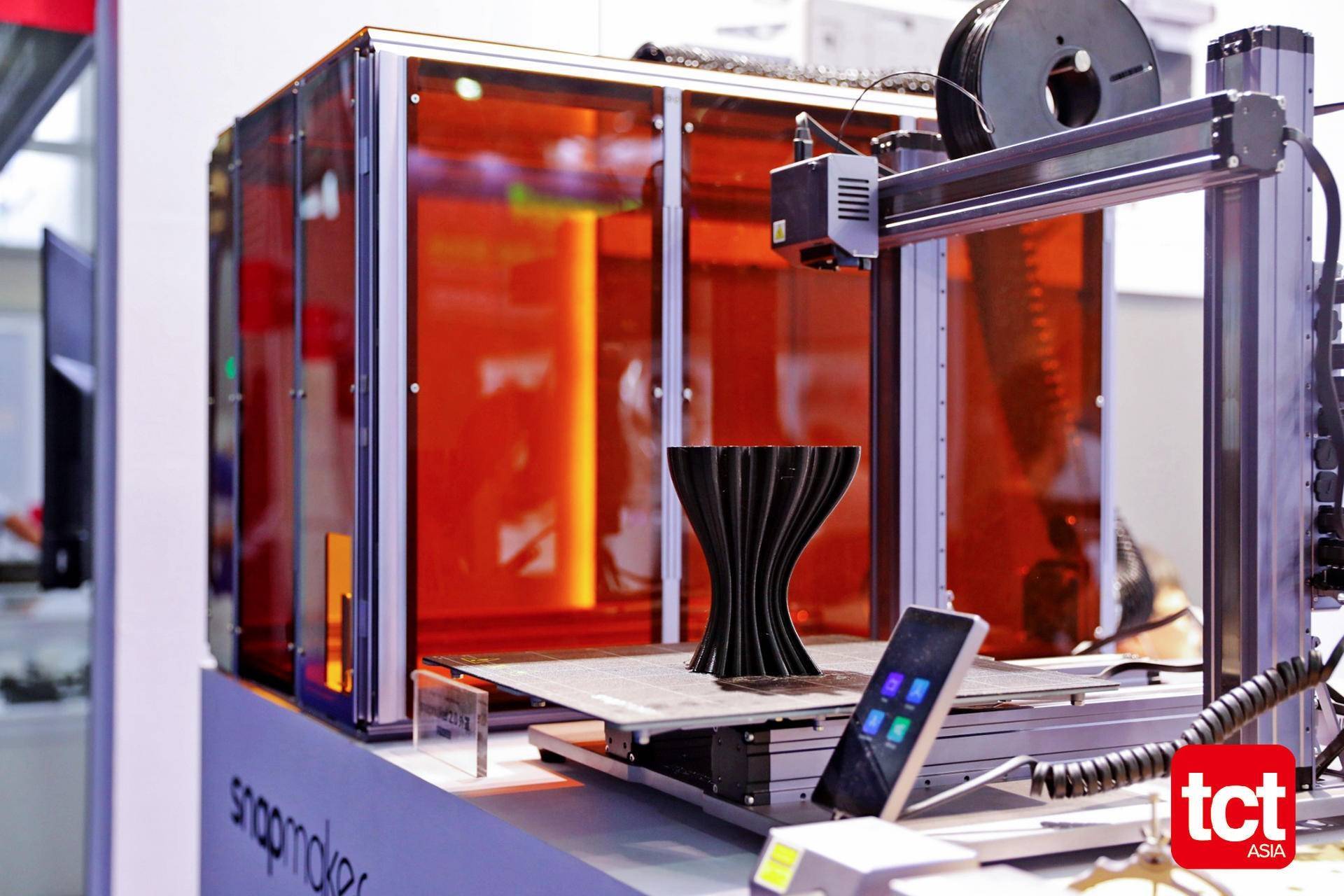 The Snapmaker 2.0 features an upgraded CAN bus universal controller, improved modules, and a better design. The printing module now has Auto-leveling feature and the internal design has been overhauled to achieve better printing efficiency and cooling. The laser module has a built-in camera for the new Camera Capture feature. The CNC module has an ER collet that is compatible with a variety of carving heads. The Snapmaker 2.0 has been completely redesigned and the overall performance is astonishing.
Thanks to the improvements made on the Snapmaker 2.0, things that weren't possible before are now made possible with the improved functionalities. We value style, fine detail, and craftsmanship and the Snapmaker 2.0 is a depiction of all of them.
We had great fun at 2020 TCT Asia and were glad to be able to interact with makers and share our perspectives of and expertise in additive manufacturing technologies with other manufacturers. What pleased us the most was the passion of the visitors and their curiosity about 3D printing technologies. We hope to see you all in the next TCT event!
Much love,
Team Snapmaker