How to make gifts at home for Christmas
Hi makers, Christmas is right around the corner and we are here to bring you special gift ideas. Instead of going shopping for something that's not generic (also risky at this special time), why not make and design something yourself with your Snapmaker? The files for our Christmas music box will be shared in this blog and can be loaded directly into the Snapmaker Luban.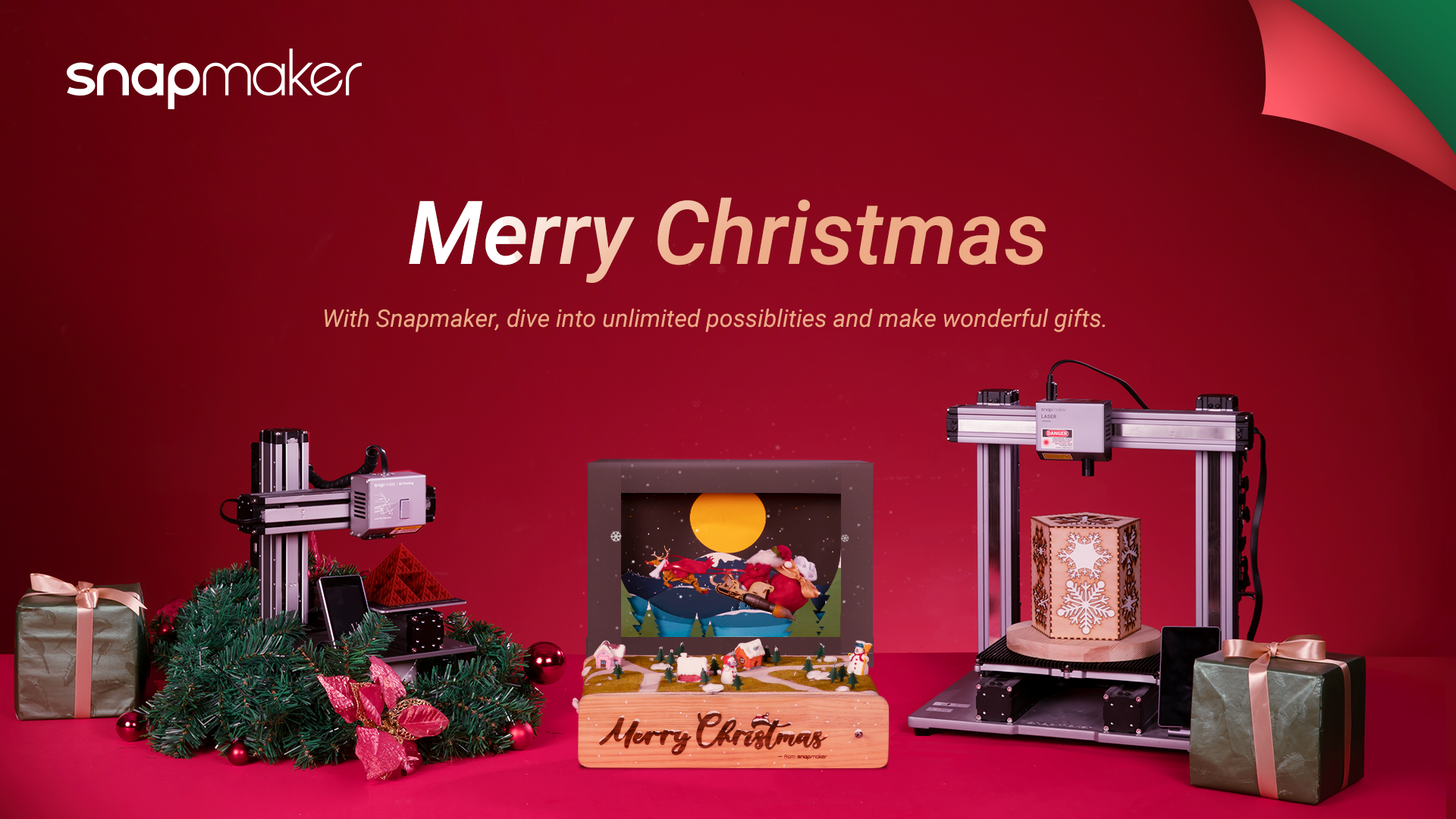 Christmas music box
Under the current pandemic situation, our Santa Claus is busy making gifts at home. Nothing could stop him from using his talents to lighten up people around the world. He's making this one Christmas music box for a kid. The music box is full of essential elements of Christmas. It's got a load of 3D printed and laser cut Christmas decorations.
"You are gifted." is our theme this year. The Snapmaker 2.0 and Original, which could be deemed as gifts themselves, could help uncover your creative potential. You can use them in turn to make gifts like our Santa Claus. We also encourage you to make Christmas gifts this year for yourself and others to make this holiday season safer and more meaningful.
Choose the right gear and tool
Have you noticed we used all three functionalities of the Snapmaker 2.0 to make our music box? We reused a miniature Santa Claus from last year, which is very maker style. The reindeer, sleigh and the paper silhouette background were laser cut. The afterburners, miniature houses, and snowmen were all 3D printed. And the huge Merry Christmas sign could be either laser or CNC cut. Notice the details and the versatility of each component. The Snapmaker 2.0 can provide a high level of fidelity with all its functionalities. Try to make one yourself and you will see.
Files used for the Christmas music box: Snapmaker Christmas music box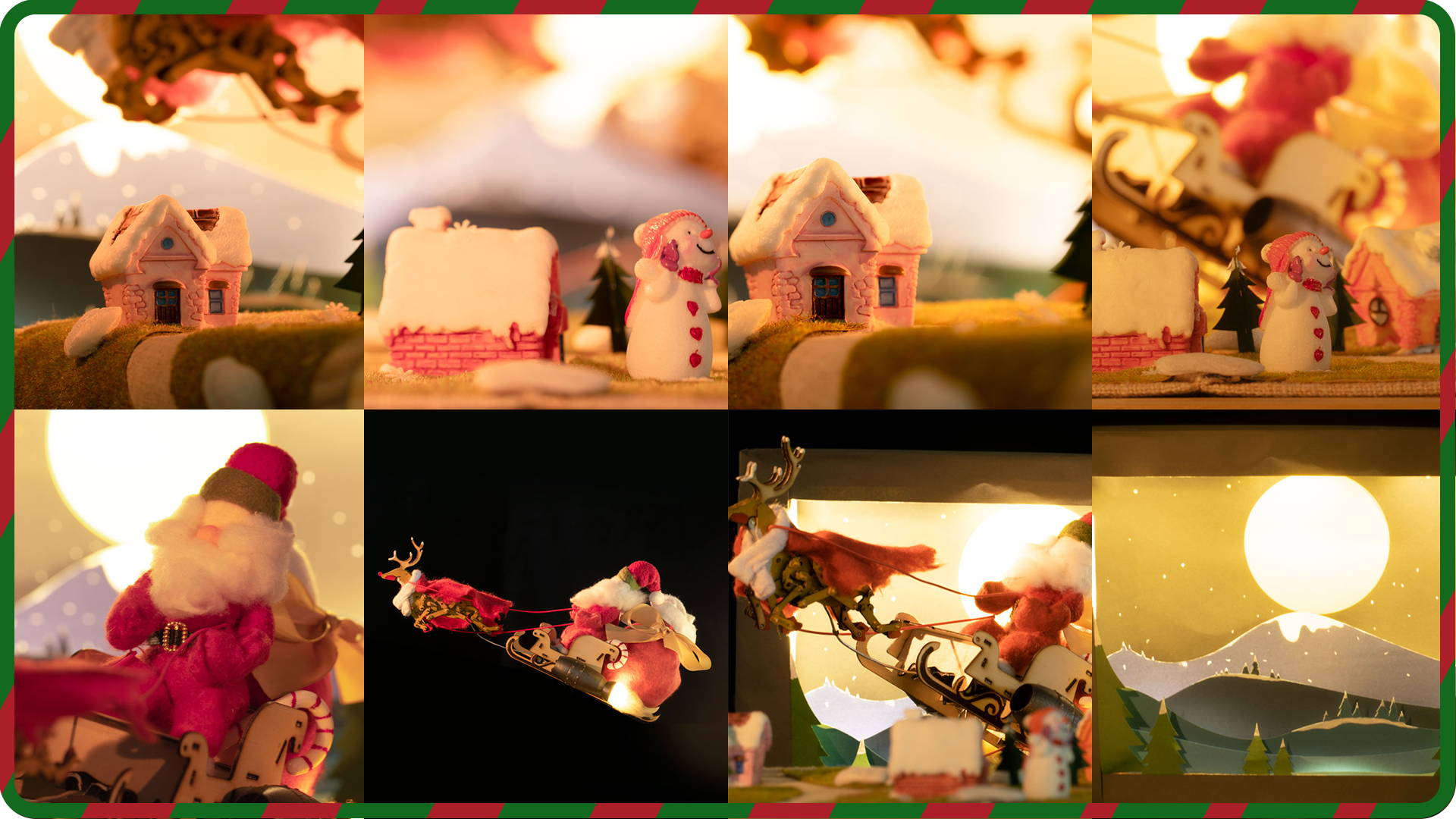 Snapmaker Original owners have been creative too. Here are a few more ideas.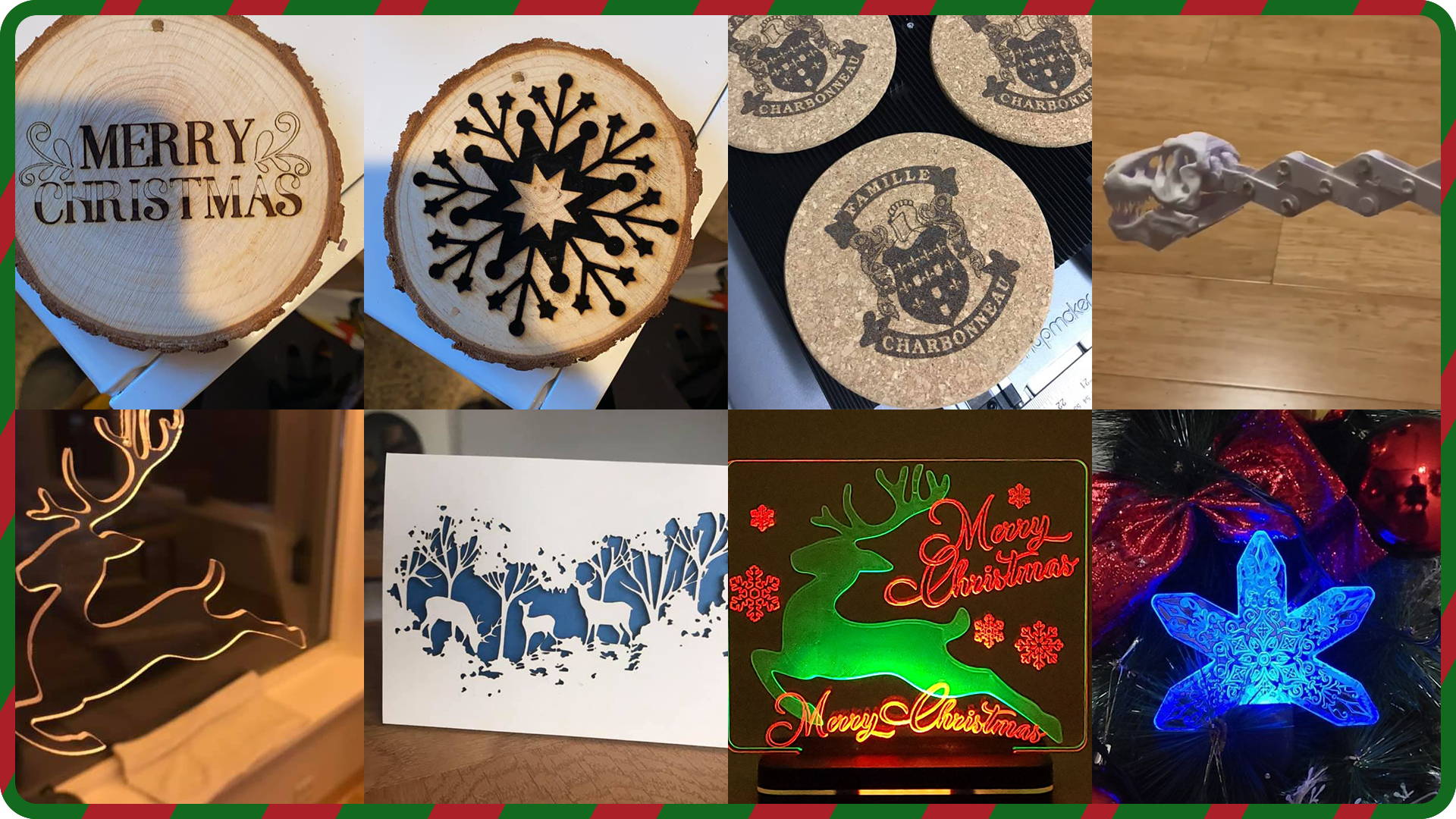 Lastly, for this holiday season, we've got special Christmas offers that you don't want to miss. More information will be released soon and please stay tuned.
We wish you all a Merry Christmas and happy creating!
Team Snapmaker